ABOUT RVEC
---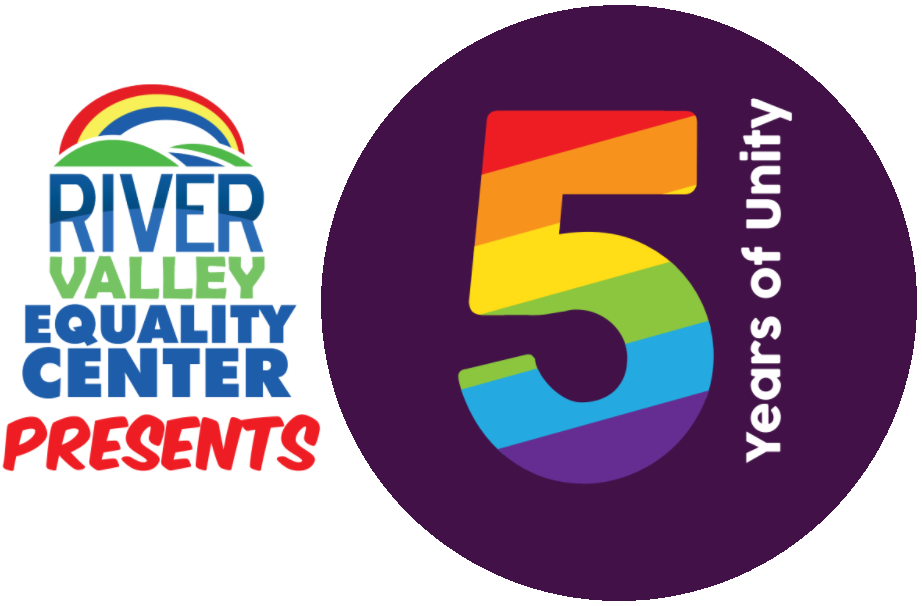 The River Valley Equality Center, a registered 501(c)(3) nonprofit organization, has been the River Valley's voice for LGBT equality since 2012. During RVEC's existence, we've grown from a handful of people meeting in a living room to a full-fledged organization providing support groups, community events, education, and more. With your help, we hope to continue our growth and the work we're doing.
Starting in 2012, we immediately focused on the critical needs of our community: peer support, empathy and compassion, companionship and togetherness. During RVEC's existence, the events we've offered have ranged from social nights to discussion groups, from memorial services to days in the park - and all of it with our foremost commitment being to use a combination of visible action, education, and social support to change misinformed hatred and prejudice to acceptance and goodwill.
The time since our last Gala has found us continuing our monthly trans* support group and keeping an eye out for the needs of the community. People frequently reach out to us for help with getting information or seeking advice for difficult situations, and we're proud to be able to help.
During the summer, for our annual Pride celebration, RVEC provided a week full of the fun events you've come to expect: a Family Fun Night at the trampoline park, a Pride Dinner, karaoke, a trip to the water park, and our Pride Brunch followed by a River Valley Pride Rally. November brought our annual Gaysgiving celebration, an evening of friendship, fun, and food.
We've also been proud to introduce our new satellite group Pathways to Freedom, focused on HIV/AIDS awareness and education. Last December found Pathways to Freedom holding its first World AIDS Day celebration, and the group continues to seek opportunities for promoting health awareness and education.
Some of you we see throughout the year at our regular events, including our support group meetings and Board meetings, our Pride celebration, and our other social events. Others of you we see only a few times a year, but we're still thrilled by your attendance and your acknowledgment of what we're doing for the River Valley with your help and support. Thank you for attending our Gala and for all you do to support RVEC!